NEW BOARD GAME: LES PATTES À POUF
The owners are out. The owners are out. The way is clear to try to snuggle up in the cosy living room pouffe. Who will reach it and reign supreme? To do so, form your team before the others and challenge your opponents. But beware, just because you were able to recruit your team first doesn't mean you'll win!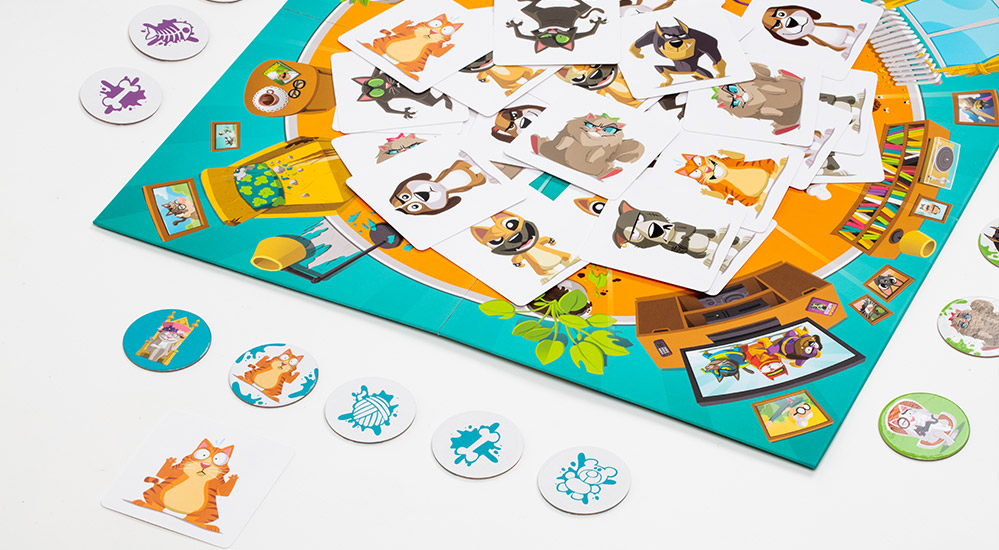 The game is a game of observation, speed and dexterity.
The game is played in two phases: building your team of Hairballs and then attacking the Beanbag.
Activate your Hairballs by finding the cards that are strictly identical to your tokens. Once your team has been formed, you can project these tokens onto the lounge board to get closer to the best place: the Poof! Each token placed correctly on the board earns points!
The basic rules are quick and easy for the whole family. The game offers two variations of the game for fun with young and old!
Would you like to distribute Les Pattes à Pouf? Contact your sales representative.